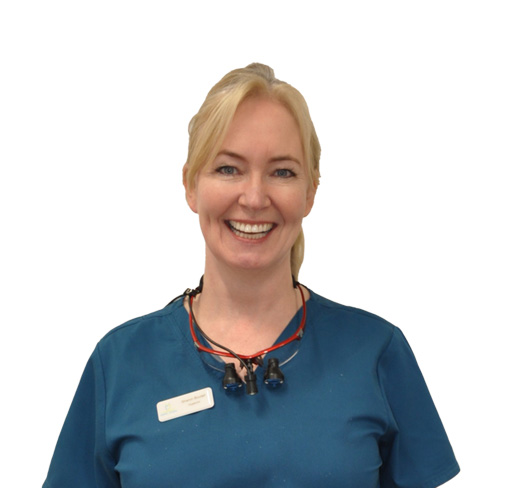 Nominated for
NZ HYGIENIST OF THE YEAR 2019
Those that have had the pleasure of being treated by Sharon say there are several words that describe her personality –  authentic, experienced, current, top-of-her-game, extremely gentle and very kind - and her passion and dedication for improving the oral health of her patients is infectious.
Sharon graduated as a Dental Hygienist from London, UK, and has over 20 years of clinical experience in all aspects of dentistry. Recognised by her peers, Sharon is a highly skilled dental hygienist, an oral health preventative specialist and considered an expert in managing patients with oral infections and periodontal diseases. 
Sharon`s other roles to date include working as a clinical educator, lecturer, and clinical researcher both in NZ & UK. She has worked on several professional committees and is an active member of a number of dental associations.
In her spare time, Sharon enjoys DIY projects and spending quality time with family and friends. 
"Sharon your hygienist is incredible in her approach to clients - she has always been gentle and compassionate to my needs having been through mouth cancer and the resulting ideo-syncrasies this has left me with. Yesterday she went over and above by calling my dental specialist to advise and try to fast-track an overdue appt with them in order I should not be waiting any longer for a procedure to be done by them. Its so reassuring and a complete pleasure - almost - to have Sharon attend to my dental requirements - she is one in a million!" - Maria Brown