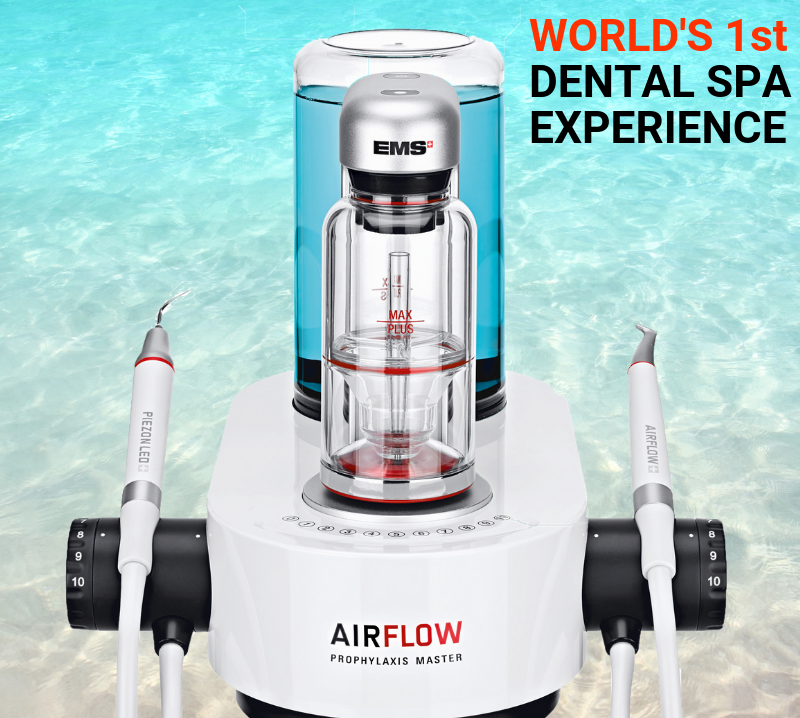 Think professional teeth cleaning is an old-fashioned and painful experience? At Stanmore Bay Dental Studio, we like to keep up-to-date with the newest technology in dentistry:
Introducing AIRFLOW Dental Spa – an innovative device that will make your teeth cleaning appointment feel like a spa treatment. AIRFLOW® removes stains & discoloration in a painless and stress-free manner. The device combines air, fine powder & warm water to gently exfoliate your teeth without physically touching them! 
Say goodbye to teeth cleaning that involves scraping with metal instruments & gritty pastes.
It's time to give your teeth the best clean they've ever had, minus the pain and discomfort.
So start taking care of Your Smile Now!
Book Online    or    Call us on 09 424 0651